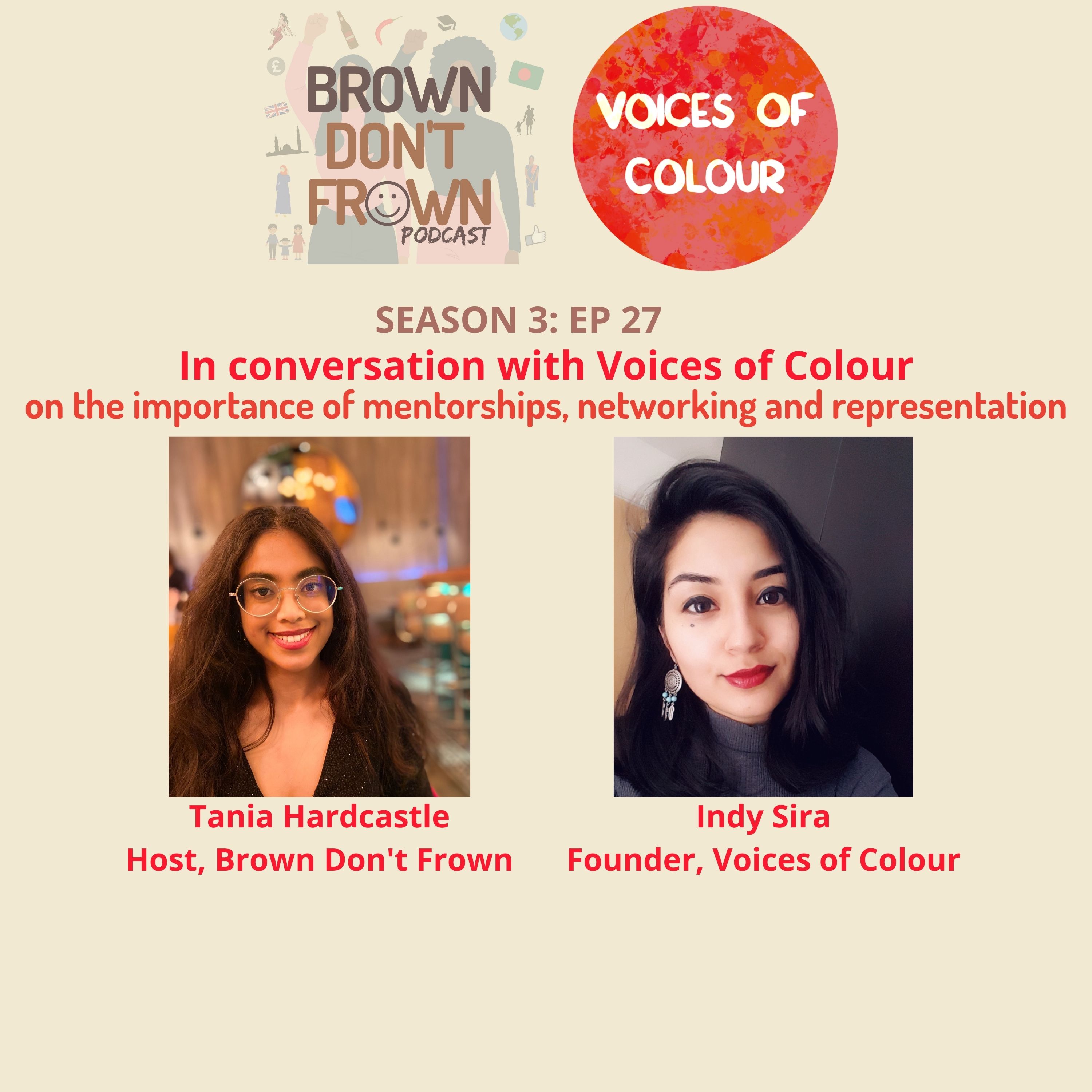 2020 has shown us that a world of remote working is entirely possible. But can mentorships, networking and representation be as effective over a screen?
We're excited to have Indy Sira, founder of Voices of Colour, a community action and leadership development programme for South Asian girls aged 15 to 18. The programme seeks to empower young girls by equipping them with the tools to create meaningful change within their communities and providing them with female role models through mentorships. 
As someone who works at the forefront of securing mentorships for young girls, I ask Indy about her observations in terms of what they are looking for in a mentor, and whether there are particular areas which the traditional education system, parents or friends cannot provide.  If there is one piece of career advice we could give to our younger selves, it might be to network more, but how accessible is it?  
Representation has changed rapidly in recent years, but growing up, I remember people from mainstream television, and certain professions like politicians, lawyers, teachers, doctors didn't always speak, act or look like me. 36 of the 1000 most powerful people in Britain are from ethnic minorities and just 0.7% of them are BAME women and this lack of representation can have an impact on aspirations. When we see people in high places who don't resemble us, it's hard to feel like we belong, let alone feel good enough to pursue a career in these areas. We also discuss the role of schools, local councils and youth programmes in widening access to opportunities.
You can find Voices of Colour and Indy on Twitter @VoicesofColour1, @IndySira1.